Elfin Ally Oracle Deck + Guidebook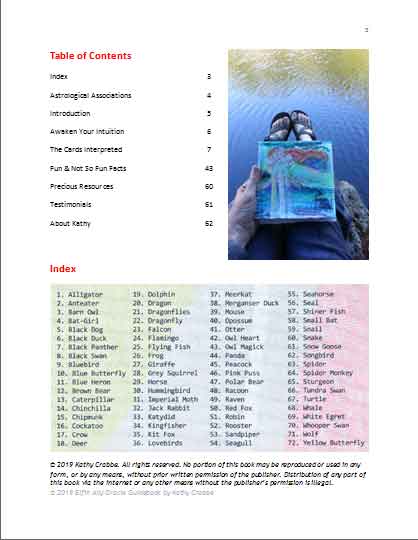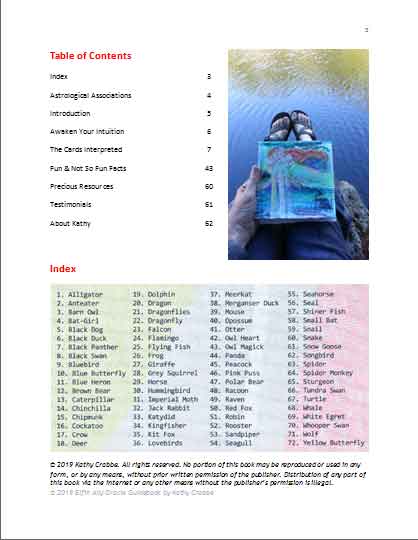 Elfin Ally Oracle Deck + Guidebook
Unlock the key to the wildness within by tuning into the spiritual wisdom and beauty of your spirit animal guides and the faerie realm.
Your deck comes with:
72 inspirational oracle cards printed in the USA with gorgeous color reproductions of my watercolor paintings

On the back of each card are keywords, oracle meanings and reversed oracle meanings.

Card size is 3.5 x 3.5 inches square with UV coating to protect your cards.

A 62 page full color illustrated guidebook (pdf) with affirmations, astrology, elements, medicine, stories, poems, fun facts and card spreads to help you fully immerse yourself in the world of faerie guided by your intuitive wild self and your spirit animal guides.

A beautifully designed full color gift box to store your magickal goodies with a little extra room for 2 upcoming hard copy mini guidebooks.

FREE GLOBAL SHIPPING
This Deck Can Help You With:
personal development

self-love

self-care

self discovery

creativity

intuition

story telling

accessing your inner child

giving intuitive readings

connecting with your spirit animal guides
Your Spirit Animal has a message for you. Illuminating your secret dreams and wishes. Inspiring your own special magick and truth. Their delightful poetry, medicine and stories will enchant, heal and guide you along your path to fulfillment, power and self awareness simply by pulling a card.
Birth of the Deck
Inspired by Forest, Lake and Loon,
Fiery Heat, Coyote Calls, and Starry Nights
This deck was birthed in the Frontenac Arch Biosphere of Ontario, Canada, where five forest regions merge, creating a tremendous wildlife diversity and close to my childhood summer home, and my heart. The deck was completed in the hot and dry desert valley wine region and elfin forests of Temecula, Southern California.
We all need magickal tools to help us deal with this often crazy world. May this deck be one of yours.
Artwork from the deck will be donated to these wonderful non profit organizations: Dorland Mountain Arts Colony (Temecula, CA), Frontenac Arch Biosphere Network (Ontario, Canada) and Santa Rosa Plateau Nature Education Foundation (Murrieta, CA) .
Testimonials
"Your artwork is essential to my creative process and inspires my healing crystal gridwork." ~ Victoria Abrams, Health Care Executive

"Beautiful, beyond words, Kathy…a reminder to trust the journey…Spirit is always there." ~ Rhonda Susini, Retired RN

"filled with loving kindness from a caring heart." ~ Vera Crabbe, Retired teacher, editor

"this deck has been a really good friend." ~ Steven Bright, Tarot creator, author

"I love your vision" ~ Anne Niven, Editor of SageWoman Magazine and Witches & Pagans Magazine